Firefly - Team Bibuli
A downloadable game for Windows
This game was made during a 48 hour Game Jam with the theme 'Attraction'.

You play as a lone firefly trying to be found by your lost kin. Achieving this can be done by finding- and igniting lanterns. The more you move, the more light you emit. But be aware! The more light you emit, the more enemies get attracted. When lanterns ignite they emit a giant flare!
---
Story
As a firefly, you have been lost by your kind and you have an innate desire to return even if it means life threatening danger! Therefore, you ignite lanterns to attract the other fireflies despite predators having a leisurely time hunting you.
If all lanterns are ignited, you get found by the firefly swarm.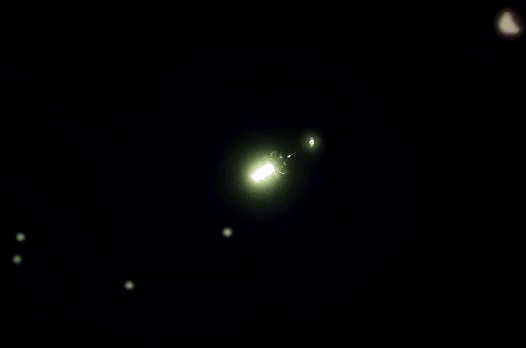 ---
CONTROLS

WASD: Movement
Your orb guides you, follow it and find your friends
Install instructions
Download and unzip. Run Firefly.exe.